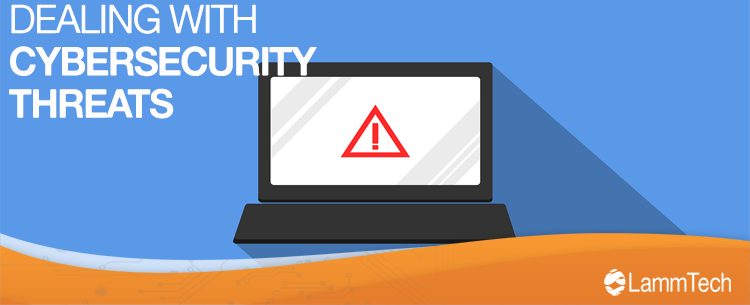 Dealing with Modern Cybersecurity Threats: How to Protect Your Organization
Businesses are changing the way they operate. With the interconnectedness of software, people, and organizations, the digital world is fast-paced and ever-changing. That is why security in the online sphere is of utmost importance. As the world moves into digital technology, the headlines are filled with incidents of companies dealing with modern cybersecurity threats. This includes security breaches, ransomware attacks, and hacking. The problem is media coverage only occurs after drastic breaches. It is essential to identify and address vulnerabilities before such incidents happen. The alternative could have fatal consequences.
The Colonial Pipeline Breach
To discuss the far-reaching impact breaches can have, let's look at the Colonial Pipeline breach.
What is Colonial Pipeline?
Colonial Pipeline is one of the significant pipeline operators in the United States. Founded in 1962, Colonial Pipeline is responsible for 45% of East Coast's fuel supply. This includes gasoline, diesel, residential heating, and jet fuel, as well as military supplies. In fact, Colonial Pipeline transports over 1– million gallons of fuel every day across an area that spreads from Texas to New York.
About the Attack
On May 6th, 2021, Colonial Pipeline was the victim of a cyber-attack. Hackers infiltrated the US gasoline pipeline giant and almost 100 gigabytes of data were compromised and computers were locked. The attackers demanded a ransom payment of nearly $5 million in Bitcoin to decrypt the systems and resume operations.
Impact of the Attack
The hack caused Colonial to shut down the pipeline. This caused massive fluctuations in fuel prices across the East Coast. In the five days that the pipeline was shut down, the national average for a gallon pushed past $3. This was the first time we've such prices since 2014.
"The shutdown of the Colonial Pipeline by cyber-criminals highlights a massive problem — many of the companies running our critical infrastructure have left their systems vulnerable to hackers through dangerously negligent cybersecurity," shared Sen. Ron Wyden (D-OR). "Congress must take action to hold critical infrastructure companies accountable and force them to secure their computer systems."
Organizations need better systems in place to combat and prevent such attacks. However, while cybersecurity is a part of most major organizations' policies, the bare minimum is being done.
Why You Need to Focus on Cybersecurity
Cybersecurity matters in today's world. Here are a few reasons why organizations should make it a part of their policies.
Data breaches are costly. The average breach can cost companies $3.86 million or more. This is a massive price for businesses to pay when breaches can be avoided by using the correct practices and trusted technology partners.
Companies have a responsibility to protect employee and client data. Data breaches can compromise the privacy and sensitive data of both employees and customers, reducing the overall trust in the organization.
The reputational damage after a cybersecurity attack is massive. This takes away existing clients and makes any potential clients wary. More than 60% of SMBs close after a cyber-attack due to loss of reputation and high fiscal costs.
How Can a Trusted Technology Partner Help?
Combating cybercrime is not an easy journey. That is where a trusted technology partner can save you and your organization.
A technology partner will help you protect your business by identifying any vulnerabilities in the existing network infrastructure. They will also help to develop solutions and action plans to mitigate these risks.
Such a partnership helps you prepare and train your employees effectively. IBM Cyber Security Intelligence Index Report concluded that 95% of all data breaches resulted from human error. This can be avoided by preparing your employees and letting them know what to look out for. A technology partner can do that more efficiently.
A partner is key to ensuring that your defenses are up to date. They carry out patch management for all devices, protect the network, and can provide timely reports.
A trusted technology partner is also key to helping with compliance and regulations. They can aid in shaping policies so that your organization is within compliance requirements.
LammTech can provide the expertise you need to adapt to the fast-changing digital landscape. Giving you the tools needed to ensure minimal chances of a cyber-attack while also being prepared for the worst case. With the quick-paced digital world, we can help you stay ahead of the curve and keep your organization safe when dealing with modern cybersecurity threats.
Get in touch with our team to fight against cybersecurity right away.
By
LammTech
|
July 14th, 2021
|
Categories:
IT Managed Service
,
IT Security
,
cybersecruity
,
CyberSecurity
,
columbia mo
,
Newsletter Articles
,
Ransomware
,
kansas city mo
,
Managed IT Services
,
sedalia mo
|
Comments Off