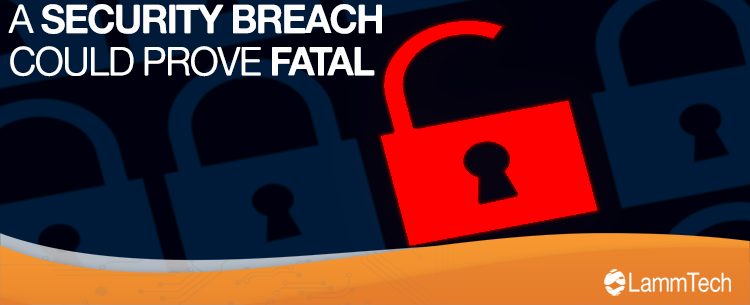 Security Breaches Could Prove to be Fatal
Cyber-attacks are Evolving
Cybercrimes have gone up by 600% in 2020 as a by-product of the COVID-19 pandemic. These include network vulnerability attacks, ransomware, and other malware. The rise in cybercrime has also led to more ransoms paid to the hackers. In fact, it was reported that CNA Financials recently paid $40 million– the largest ransomware ever paid- to recover access to their data.
Technology and software are used to control and regulate many aspects of daily life. Unfortunately, cyber-attacks are no longer limited to data or monetary losses. Malicious hackers are finding loopholes and exploiting vulnerabilities that affect more than financial bottoms lines. They can also directly impact the lives and health of thousands. These breaches could be fatal.
The Oldsmar Water Plant Hack
In Oldsmar, Florida, hackers gained access to the chemical controls that oversaw the city's water supply in an intrusion lasting three to five minutes. The sodium hydroxide levels of water in Oldsmar, a city that houses around 15,000 people, were raised from 100 parts per million to 11,100 parts per million. An employee noticed the change five and a half hours after the attack.
County Sheriff Bob Gualtieri called it "dangerous stuff", and he is right. According to the Centers for Disease Control, sodium hydroxide can cause vomiting, chest pains, abdominal pains, burns, and hair loss. This caused Florida Senator Marco Rubio to call the incident a "matter of national security".
How the Attack Unfolded
It is unclear where the attack originated. However, it is known that on February 5th, 2021 unidentified hackers gained unauthorized access to the SCADA system used at the plant. There were two attacks that took place approximately five hours apart. The system was accessed using remote access software that was "installed on one of several computers the water treatment plant personnel used to conduct system status checks and to respond to alarms or any other issues that arose during the water treatment process," says a cybersecurity advisory.
The water plant had stopped using the software six months prior but had failed to disconnect it. In addition, the plant used an outdated 32-bit version of the Windows 7 OS. All systems shared the same password allowing remote access. Finally, they were all connected to the internet without any firewall protection.
What Utilities Can Learn
Multiple government agencies are investigating the attack, but it sheds light on how small organizations with little IT support are easy targets. They do not have the robust cybersecurity protections of larger utilities but attacks could still have large scale impacts on the lives of people. With small-budgeted, under resourced organizations or utilities, it is difficult to strengthen cybersecurity measures. The goal, however, should be to prevent an attack, not mitigate the risk after an attack has occurred.
Like with the Colonial pipeline hack, it is important to identify that recent attacks have been focusing on disrupting the lives of the public. Usually, to make a point and force organizations to meet the hackers' demands. This can only be stopped by taking the necessary security measures to keep your organization safe.
Why a Security Partner is Important
Given the massive implications this could have, the FBI and other bodies have issued recommended procedures to be followed by all utilities. These include firewall software/hardware appliances that allow logging and two factor authentication with string and unique passwords. Secure networks, VPN networks and updated software in computers, devices, and applications are also instrumental in making sure your systems are safe.
No matter the size or type of company, you depend on software to run a significant part of your business. It is not possible to keep constant track of your vulnerabilities on your own. That is why a trusted technology partner can help you patch your vulnerabilities while mitigating risks in the event of an attack.
A tech partner can identify the risks in your infrastructure and come up with a plan of action to address those concerns. They can also help you and your employees or customers gain an in-depth understanding to identify and avoid ransomware or malware attacks. Human error causes more than 80 percent of all breaches, so avoiding this could be crucial to ensuring cybersecurity.
Technology partners can also help to maintain regulatory compliance, system patches, and upgrades to minimize known vulnerabilities. The right technology partner saves time and effort, thereby protecting your money and retaining customer loyalty.
LammTech: Your Cybersecurity Partner
At LammTech we offer a wide range of services to ensure that your software and applications are protected from a cyber-attack. Our team of experts we can help maintain your network security and ensure compliance as well as safeguard your data privacy our email security and encryption archiving.
Whatever your security needs are, LammTech can be the technology partner for you. So, get in touch with us right away to stay prepared for any uncertainties. LammTech is the key to staying ahead in the digital world!
By
LammTech
|
August 18th, 2021
|
Categories:
IT Security
,
cybersecruity
,
CyberSecurity
,
columbia mo
,
Newsletter Articles
,
IT Managed Services
,
Uncategorized
,
kansas city mo
,
Managed IT Services
,
Small Business IT Solutions
,
sedalia mo
|
Comments Off